COVID-19 update: due to the current coronavirus situation, we are taking precautions for the safety of both our engineer and customers.
Our engineer will make use of gloves and sanitiser, and will require the customer to keep their distance, preferably in another room whilst he works on the appliance in question.
Thank you in advance for your understanding.
Domestic Appliance Spares and Repairs in Stevenage, Hertforshire
Hello and welcome! IJE Domestic Spares and Repairs specialise in repairing common domestic appliances, including washing machines, tumble dryers, vacuum cleaners etc. We are a small, family-run firm, and can assure you of friendly, personal attention.
With over 20 years experience, we can offer you a skilled, professional service at great value.
We are based in Stevenage, but can provide repair services in and around Hertfordshire including Hitchin, Letchworth, Luton, Welywn, Hertford.
We have a stall on the Stevenage Indoor Market, stocking a wide range of spares for domestic appliances, and can order in any parts which we do not have in stock for you.
Contact us today for a no obligation quote!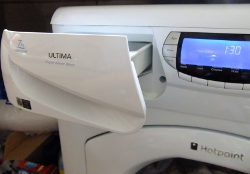 Washing machine & tumble dryer repairs
Repairs carried out on all washing machine and dryer brands, including Hotpoint, Zanussi, Bosch, Indesit, Hoover, LG, Whirlpool, Miele, AEG, Beko, Electrolux...
Washing machine not filling with water? Not draining? Leaking water? Not spinning? No heat? Whatever the problem, we can help - just contact us now!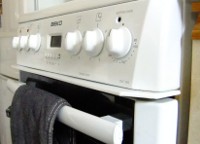 Oven/cooker repairs
Repairs for all oven/cooker brands, including Beko, Hotpoint, Whirlpool, Electrolux, AEG, Bosch, Favel...
Is your oven not heating up properly? Over-heating and burning things? Door broken or not closing properly? Grill element not working?
Contact us now for a no-obligation quote.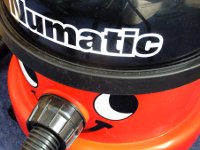 Hoover / vacuum cleaner repairs and servicing
Repairs to domestic and commercial vacuum cleaners / hoovers, including Hoover, Henry (Numatic), Electrolux, Dyson, Vax...
Hoover not sucking properly? Motor blown? Hose split? Belt broken?
Whatever the issue, contact us for a quote now.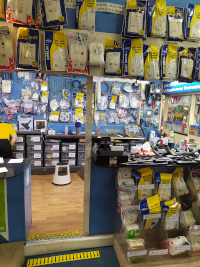 Domestic Appliance consumables and parts
Our stall on the Stevenage Indoor Market stocks a wide range of spares and consumable parts for domestic appliances - from vacuum bags, filters and hoses for Dyson and other vacuums to oven heating elements, belts to bulbs - and if we do not have the part you require in stock we can obtain it quickly for you.
The Stevenage Indoor Market is open Wednesday - Saturday - 8.30am til 5.30pm.
Find our stall in Aisle 7, stocking:
Domestic appliances at great prices, including free delivery
Vacuum cleaner bags, filters, belts, hoses and accessories
Oven/cooker heating elements, bulbs, etc
Washing machine hoses
Cooker hood/extractor filters and bulbs