Domestic Appliance Repairs by IJE Domestics
Hello and welcome! IJE Domestic Repairs specialise in repairing domestic appliances, including vacuum cleaners, washing machines, tumble dryers etc.
With over 20 years experience, we can offer you a skilled, professional service at low cost.
We are based in Stevenage, but can provide repair services in and around Hertfordshire including Hitchin, Letchworth, Luton, Welywn, Hertford.
Contact us today for a no obligation quote!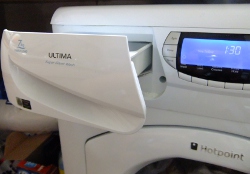 Washing machine & tumble dryer repairs
Repairs carried out on all washing machine and dryer brands, including Hotpoint, Zanussi, Bosch, Indesit, Hoover, LG, Whirlpool, Miele, AEG, Beko, Electrolux...
Washing machine not filling with water? Not draining? Leaking water? Not spinning? No heat? Whatever the problem, we can help - just contact us now!
Oven/cooker repairs
Repairs for all oven/cooker brands, including Beko, Hotpoint, Whirlpool, Electrolux, Miele, AEG, Bosch...
Oven not heating up properly? Over-heating and burning things? Door broken or not closing properly? Grill not working?
Contact us now for a no-obligation quote.
Hoover / vacuum cleaner repairs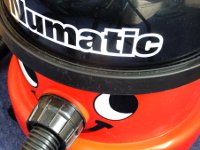 Repairs to domestic and commercial vacuum cleaners / hoovers, including Hoover, Henry (Numatic), Electrolux, Sanyo, LG...
Hoover not sucking properly? Motor blown? Hose split?
Whatever the issue, contact us for a quote now.